CHEMISTS…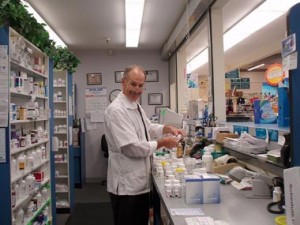 Small business SEO, get 77% more customers!
According to Google's Consumer Barometer 78% of shoppers research online before they buy and 77% of adults purchased healthcare products online. You could be losing business by not being visible when they make that search.
Plus a staggering 70% of mobile searchers will call a business directly from their Google search results.
So, how does small business SEO equate to real customer numbers?
A quick look at Googles keyword planner will give us an idea. The keyword planner provides us with the number of actual searches customers are making on a monthly basis.
Google will group similar keywords and search phrases that are relevant to the intent of the search. For example someone may type into the search bar 'Pharmacy UK' and someone else may type in 'UK Pharmacy', Google knows they are searching for the same thing and therefore groups these search phrases according to the 'intent' of the searcher.
The following searches were conducted on Google's keyword planner on the 1st January 2015:
The group  'Pharmacy'  is being searched a whopping 46,280 times per month
The group  'Chemist'  is being searched  23,550 times per month
The group  'Pharmacy UK'  is being searched a whopping 8,030 times per month
If we add a filter to the keyword planner and look for 'Pharmacy' related searches only in Buckinghamshire we can whittle this down to 3,160 searches.
No doubt these are significant numbers but small business SEO focusses on local SEO so lets look closer to home and take this down again to a local search of Milton Keynes and we find the number is still a rather significant 1,890 searches. Add to this a local search for Chemist in Milton Keynes and there are a further 930 searches per month taking the total to nearly 3,000!
We also know from experience that 85% of searchers do not scroll past the first page of Google's search results.
So, if your Pharmacy does not show up there for the afore mentioned searched keywords up to  2,397 prospective customers per month will not find you online!
Our small business SEO package will expose your business to those searches, find out how local SEO can benefit your business…